Santorinian small tomato:
The most famous and enviable product of the island. Curly, as they call it because of its irregular shape, with a little harder skin and bursting flesh has more nutrients than the common tomato due to the nature of the soil and can be enjoyed fresh, sun-dried, as a traditional recipe like tomatoball, poure and like a spoon sweet. Before the earthquake it was cultivated systematically but also these days now the cultivation of local tomato is uprising. The average weight of the fruit is 20 grams.
But however small it is in size, so great is its nutritional value. The small tomato of Santorini is rich in iron, vitamins A and C, minerals, trace minerals and dietary fibers. Also large quantities of lycopene, phenols and antioxidants fortify the immune system, while the wealth of polyunsaturated and monounsaturated acids make the small tomato one of the most comprehensive nutritional products of the world. Based on these and since this variety is found nowhere else, since acquires the characteristics of the peculiar terrain of the island, the Santorinian small tomato is unique.

White eggplant:
Another rare product of Santorinian land with many diversities. First of all it is white! It has very few seeds, it does not absorb much oil when frying and has a much sweeter taste. So sweet, you do not even have to put it in water to take out the bitterness. You will find it in many dishes of the island. It is worth to try it as eggplant salad.

Fava:
Did you ever think that a fava may differ from another? The taste difference is obvious. The Santorinian fava has a much more rich and sweet taste and much softer texture. And this is not only due to the ground. Santorinian fava is unique because it comes from a different variety, Lathyrus Clymenum, and it has been found during excavations on Acrotiri that existed on the island for 3,500 years now. You can buy it on the island and try it plain, "married" with octopus, caramelized onions, pieces from local pork sausage flavored with thrympa sea, but also as soup.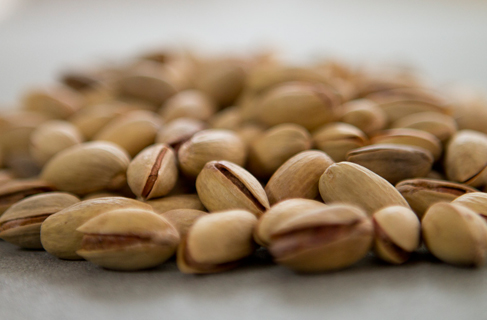 Pistachio
Though pistachio seemed to have lost the battle of tourism development, they upraise heroically. Also anhydrous and very full bodied flavor, dried twice, before and after salting.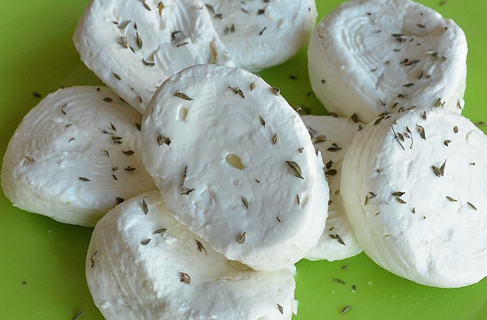 Green cheese
Its production is very small as Santorini has very little livestock. This fresh goat cheese with a creamy texture, is made by locals and usually intended for domestic use.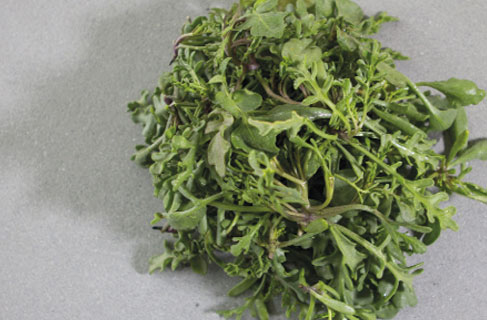 Kardamides
A superb herb, extremely difficult to accomplish. Sensitive to boil kardamides are delicious, a miracle in the fight against cholesterol and are harvested in late spring in fields and vineyards throughout Santorini. Eaten boiled like all herbs and accompanied by the best small and large fish.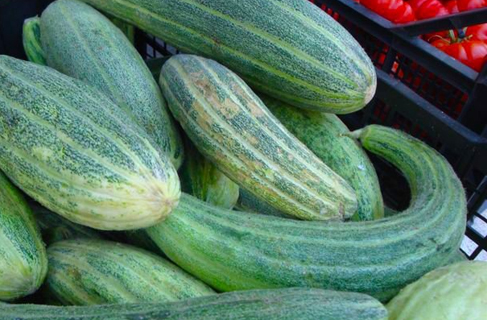 Katsouni
An anhydrous vegetable, a mixture of cucumber and melon. It is eaten in salad and it is much more delicious and nutritious.

Capers
A necessary accompaniment to Santorinian salads and very good friend of fava beans, capers not lacking in any real Santorinian dish. It is a wild, native bush, you'll see growing on the mountain slopes, on terraces of the fields, on stone walls and generally rocky points as they say in Santorini, "capers are planted by ants." Collected from late spring to late summer and of the twig come out the kapparokoumpa (the flower before it opens) and caper leaves. The caper leaves are delicious pickled with vinegar and salt. The kapparokoumpa are dried to get into various foods. Rarely, you can find it and as spoon sweet.